Welcome to Small Engine Machine Works .com
You have just signed on to the most unique Power Sports & Motor Cycle Engine site on the Internet
    providing online internet consulting and  2-Stroke Specialties
Your Cylinder Problem Solver
Having 2-Stroke or 4-Stroke Cylinder problems? Contact me, I can help.
Why do we bore cylinders for such a reasonable cost? Our only business is top end cylinder work & related projects.
A good part of our production is Mail Order, with a Medium Priority freight post office box the charge is $12.00 & change each way.
This makes our mail order cylinder service competitive.
I'm your Top End Guy, Junk to Perfection
        When your Cylinder looks like this                We can make it Better than new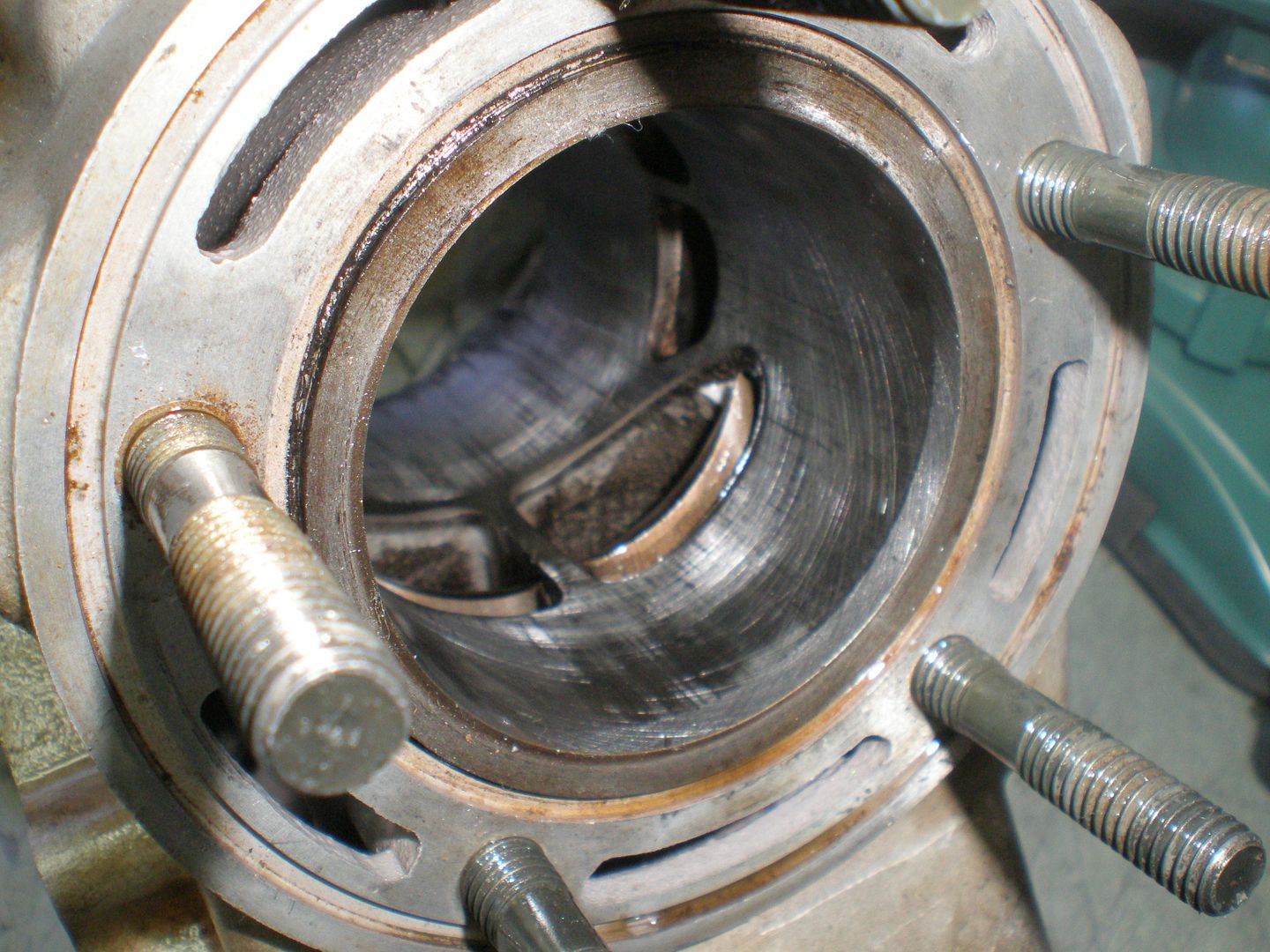 We can talk about your riding style & power requirements. Most times we can change your port timing so your machine performs to the way you ride. Big bore kits & Small bore kits are our specialty. Any type of cylinder, Blind bores, no problem. We can replace your Plated cylinder & return your engine with a new Iron Liner. Give us a call before you spend hundreds $$$ for that special Trick Kit. We may be able to suprise you with Special Possibilities. 
As I'm heading towards retirement in the next few years, I'm happy to pass along what I can.
I have knowledge to share with you for free.
World wide we have friends who we are working with. Ask me a question, I may be able to help you.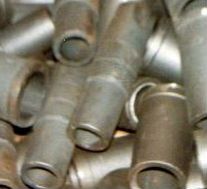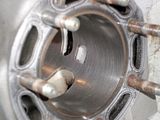 Complete Cylinder Liner Manufacture & Replacement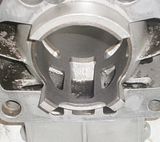 Before we replace your cylinder liner
                                             We can mathematically calculate your existing port timing
                                  It's not necessary to physically use a degree wheel to obtain the numbers.
     We will compare your port timing with excepted performance numbers published by other professional sources
        We can discuss with you how we may change your port timing in order to change your power band delivery
Internet Consulting 
       If you are curious about what your dealer did to the inside of your engine.  We will help you understand what they did and why.
     2-Stroke Engines will never die
I can Help You
Call or Email your questions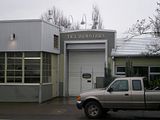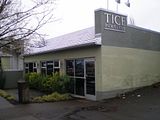 Small Engine Machine Works & Tice Industries
Same location since 1976      
2219 N. Vancouver Ave.
Portland, Oregon 97227
USA
Phone 503-593-2908 Fax 503-281-8461

john@smallenginemachineworks.com
More valuable information can be found at www.everything2stroke.com Take a look